Whether you are braving winter conditions here in the UK or enjoying the winter sun by the sea or on the slopes, you may well be dreaming of spring and boating adventures. In fact busy boatyards along the Thames and nationwide are already preparing for spring.
Starting the New Year with a bang
While most of our readers were digesting their turkey soup or whatever most people do with the surfeit of Xmas fare, I was enjoying a crisp cold day in London viewing a charming motoryacht complete with a desirable Gardner 5LW at Chiswick Marina.
Corita is already under offer so I am afraid you have missed out on that one, but if you are passing by boat or by car, do stop in at Annie's in Chiswick for something to eat. The food was deliciously fresh and tasty and the staff were charming without a hint of post festive indifference.
Is 'travelling more' on your list of New Year's resolutions?
In the spirit of Mark Twain who once famously said:
"Twenty years from now, you will be more disappointed by the things that you didn't do than by the ones you did do, so throw off the bowlines, sail away from safe harbor, catch the trade winds in your sails. Explore, Dream, Discover."
This year HSC will be able to organise luxury charters in both the Mediterranean and the Caribbean. Just contact the office with your enquiry.
We are busy at Beale Park boat store working on a couple of winter projects and it is good to see customers coming at weekends to lift the covers, do a spot of polishing etc. as the days lengthen and we look forward to the spring.
One of our subcontractors was working on a customer's boat and decided that in order to remove the fittings on the aft deck, he needed to climb into the aft locker which is accessed via the bench seat. He lifted the lid and climbed in. The lid closed behind him and the latch fell locking him into the dark compartment below the deck.
Fortunately he had his phone and even better it actually had a signal which is not always the case in south Oxfordshire. After an initial panic he was therefore able to "phone a friend" who released him after 30 minutes of discomfort practising his Houdini routine.
Toby's tip:
If you are busy this winter with DIY please check you have the help you need close at hand, don't take unnecessary risks with ladders, confined spaces etc. and keep a torch and a phone nearby.
Weddings afloat are "so 2015"
Enquiries for weddings afloat are popping into the inbox.
Our most recent wedding on the 29th December took place on a beautiful clear day which was great news for our bride and groom who were photographed in the vicinity of Temple Island and very grateful for the cashmere scarf from Boatique as well as the cover afforded by Midsomer Maiden.
If you have any kind of celebration in the new 2015 diary then please give us a call or drop us a line to see how we might enhance your day with a river trip.
Our very own "coverboy" Toby
Last month saw our very own Toby on the cover of the 2014 winter issue of Electric Boat magazine. We think he looks as dashing as the English Harbour 16 he is showing off.
Please contact our offices for more information about the EH16, or visit us on Wednesday or Thursday on the English Harbour stand at the London Boat Show.
We are delighted to be selling Filson from Seattle both at Boatique and online!
The company's ethos matches ours with local people producing quality products including their dry bag range. It rains rather a lot in Seattle (just as it does in my native Manchester and beloved Lake District) and they also have a history of wooden boats as well as interesting houseboats as liveaboards in the city centre.
Since the start of the year we hear customers talking about cruises, buying summery deck shoes etc. so we decided to do a GRAND SALE of Seasalt and other suitably beachy items ideal for the tropics and life on deck.
Cruise on by until the end of the month and sail off with a bargain, with 50% OFF summer clothing as well as savings on our regular winter stock!
The photos show New Venture, a 1960 Bates Starcraft with her new flying bridge windscreen.
Dennetts and her new owner Phil have done a fantastic job of following the shape of the existing windows and although I loved the boat when it was in my ownership, I have to say that I think Phil has a good eye and has actually improved the lines.
New to the HSC charter collection
On the subject of Starcraft we are delighted to be featuring Rajdhani in our charter collection for 2015. She worked for us at Henley Royal Regatta last year and is extremely luxurious.
Please call the office if you are interested in a skippered charter for one of the big events.
Historic return to Dunkirk in May 2015
The return to Dunkirk in May 2015 is eagerly awaited by many of our customers. HSC sold several Dunkirk Little Ships in 2014, all of which will be heading across the channel in convoy in May 2015.
There are still two Dunkirk Little Ships on our books, Mada and Deenar.
If you are interested in crossing as a passenger some members are happy to take extra crew so do contact the Association of Dunkirk Little Ships and see if there is still space available. The dates of the return are the week leading up to the weekend of the 23rd and 24th May.
I shall attend once again via the Channel Tunnel as this is a busy time of year for boat sales and a whole week is difficult to justify.
However the spectacle is well worth a visit whether you catch the boats as they muster in Ramsgate or go to Dunkirk and the beaches. 75 years on it will be moving and definitely the last time a surviving serviceman could possibly attend.
2015 Henley Festival programme highlights announcement

If you are planning on attending the Henley Festival in July of this year, now maybe the time to start thinking about getting your tickets.
Currently two nights are on sale. The remaining nights will follow end of February.
On sale now:
Thursday 9th July – Lionel Richie
and
Friday 10th July – 'Who Got Rhythm – A Gershwin Spectacular'
General public booking from 9am January 26th, priority booking dates below:
| | |
| --- | --- |
|  12th – 13th January | Patrons Club members |
| 14th – 15th January |  Platinum friends, Platinum Corporate and Corporate members |
|  16th – 18th January | Gold friends and Small Business members |
|  19th – 21st January |  Silver friends |
| 22nd – 25th January |  Bronze friends |
|  26th January | General Public |
Meet Gillian at the London Boat Show
I am at the London Boat Show once again and hope to see some of our readers on the English Harbour Yacht stand, where both the EH16 and EH27 will be on display. You can catch me there on the middle Wednesday and Thursday for the late night opening.
If you are interested in the English Harbour range, I have a few free VIP tickets available, so call me on the stand on 07813 917 730 and I will meet you at the entrance.
The EH27 has received a real boost thanks to Motorboat and Yachting where the boat graces the cover and earns a 5 page write up inside the magazine. Best of British indeed.
Take a look at this video shot just before Christmas while the boat was at Bucklers Hard.
English Harbour Yachts 27 from Motor Boat & Y…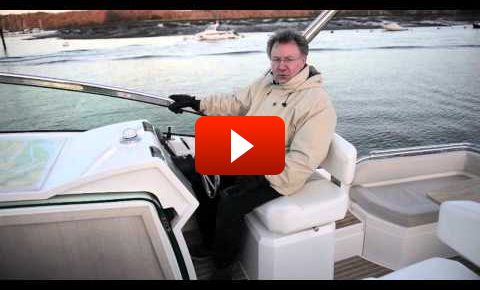 If you would like to order one for delivery early summer 2015 then please get in touch as there is still time.